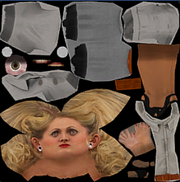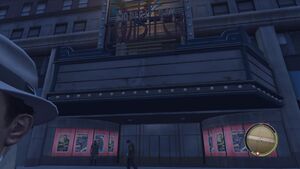 It is unknown what role this NPC played in the original storyline. However you can imagine some situations when reading the remains of the code:
02_51_01_0024:MONIQUE
02_51_01_0025:Take Monique to the theater in Midtown.
02_58_00_0004:Can you escort Monique?

Question: Will there be any entertainment like theaters/movie theaters/shows/etc.?
2k answer: No, there won't be entertainment-specific locations like movie theaters.
Source: 2k forum
There is a speculation that Monique was Vito´s girlfriend he took to theater. But further information still remains unknown.