The original title for the Jimmy DLC was "Rags To Richie" (maybe a typo on Riches), as evidenced in Pic 1.
In it Jimmy was supposed to go after 4 mob bosses, shown in Pic 2.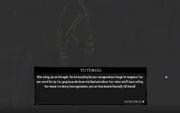 It was later split in two when Sony was given the exclusive "Betrayal Of Jimmy" DLC, it retained two of the mob bosses. The second DLC "Jimmy's Vendetta" got the other two mob bosses, as show in Pic 3.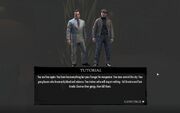 This proves that once again cuts were made, all in the cause of extra money. In this case, an exclusivity deal with Sony.
There is a lot of evidence to suggest that Mafia II's "Betrayal of Jimmy" and "Jimmy's Vendetta" DLCs were originally planned to be one DLC known as "Rags To Riches".
Many of the game files from the Jimmy DLCs use the abbreviation "rtr" or "RtR", so the first step is to confirm the abbreviation.
The SDS package pc\sds_en\script\fr_italy_10.sds is related to the Jimmy DLCs because in this package there's a subtitle file with slightly different subtitles to the intro of Jimmy's Vendetta. Also in this package is a file called scriptname.txt, which contains the following text:
RagsToRiches
In pc\sds_en\missionscript\fr_game_director.sds, there's a file called TextDatabase_RTR.dat. The following message is listed along with the tutorial messages that are displayed when playing the Jimmy DLCs:
21_52_80_0003:After so long, you are free again. You lost everything but your courage and your hunger for vengeance. Four men control this city. Four gang bosses who know only blood and violence. Four traitors who'll stop at nothing. Your mission is to destroy their organizations, and ruin those bastards financially. Kill them all.
Since "Rags To Riches" would have originally included 4 bosses before it was split into the two Jimmy DLCs, this message isn't seen in the Jimmy DLCs. The split DLCs now have 2 bosses each: Betrayal of Jimmy has Elroy Tussle (Bombers missions) and Eddie Fu (Chinese missions), and Jimmy's Vendetta has Sal Gravina (Italian missions) and Tam Brodie (Irish missions), as well as Judge Hillwood.
You can compare the message above to the message seen when you play Jimmy's Vendetta:
You are free again. You have lost everything but your hunger for vengeance. Two men control this city. Two gang bosses who know only blood and violence. Two traitors who will stop at nothing - Sal Gravina and Tam Brodie. Destroy their gangs, then kill them.